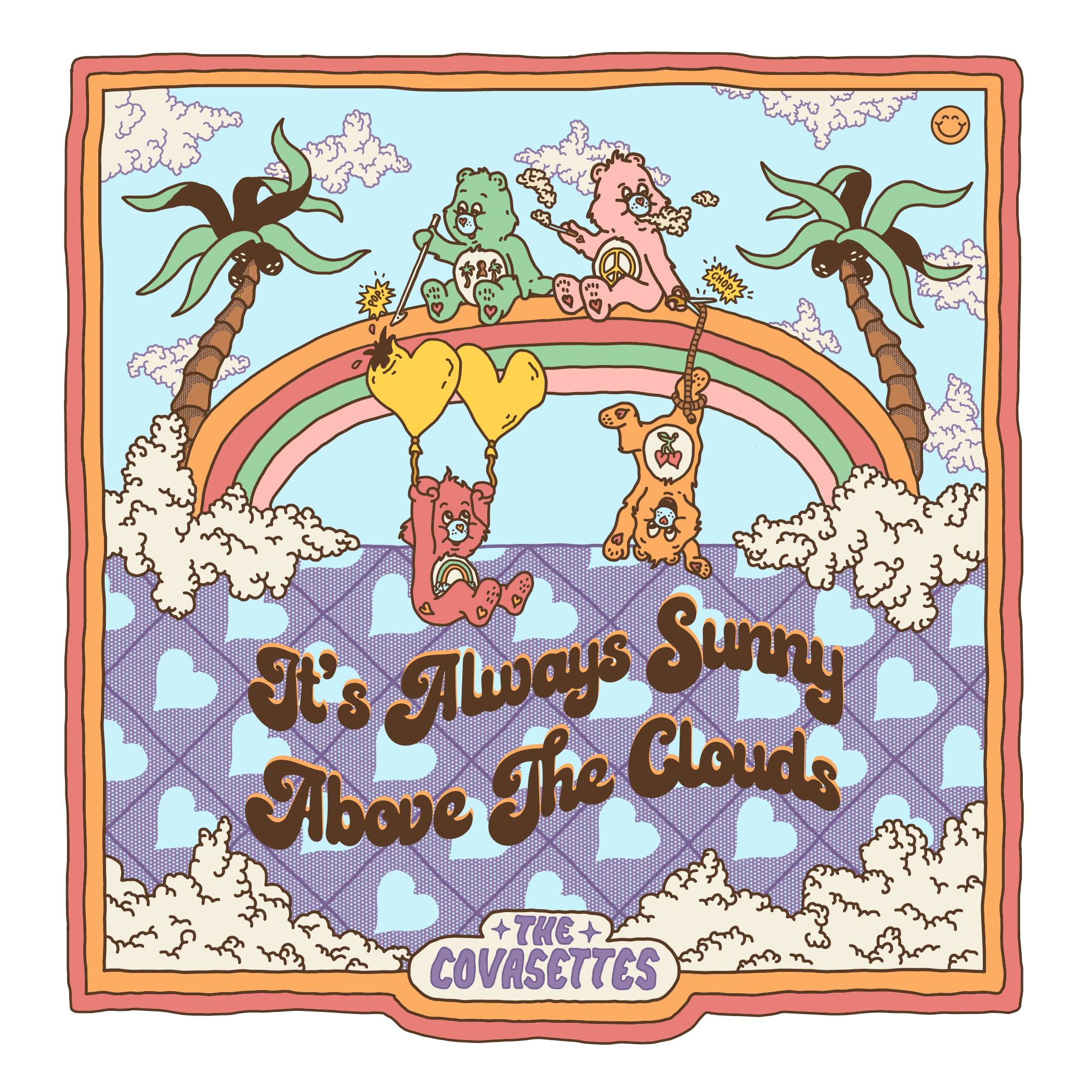 Hi all, Matt H (the good one) here 
I thought I'd give you a run down on all the tracks of our EP because we haven't got any gigs at the minute and I have nothing better to do. 
Twit Twoo: 
I think this might be the best song we have ever written… big statement I know but I genuinely do think it's sick. It has an unreal energy about it, so it was a no-brainer to have it as the first track on the EP. It hits you really hard when it kicks in and is a real summer bop. There are sing along sections, moshing sections and the bridge is… daft, to be honest with you; it's the craziest thing we have ever done in a song and was such a cool thing to record. I didn't agree with the name at first but I was outvoted so Twit Twoo it is! 
Rating: 10/10 would listen again 
You & I: 
This one is my favourite! We decided to debut this one on the BBC because it's an instant summer classic and the weather was nice on the day. Think of it as a distant cousin of Top Drawer, it has a similar feel but it's also quite different. Lyrically it's an honest and upfront song which I really like but, Chris doesn't like to give much away when it comes to what our songs are about, so I'll leave that for you to work out! I was so nervous for the recording process of this one but when you hear it I hope you'll agree it's come out pretty darn goooood. I really can't wait to hear you guys singing this back to us!! 
Rating: 10/10 would sing again 
Let's Go: 
This is actually a song that we brought back to life. We used to play it at gigs a few years back but we kind of lost it along the way. We're so happy that we found it again though because it's come out really noice. This is the favourite song of the one and only Christopher Jon William Garside Robert Buxton. He has had it on non-stop since we finished it and it has rightly so made its way back into the set. Our housemate Graham has labelled this one 'a chon, a proper chon.' But he did also say 'it's humanities quest for belonging,' so the point is he's weird, but he does have a very good taste in music. I think that means he likes it so, you know, good. 
Rating: 10/10 would play again 
Fine Lines: 
Last but defo not least is Fine Lines. This is the major surprise of the EP for us; it came out better than we thought it possibly could! Graham summed it up by saying 'it has a sunset feel you just don't get with other chons.' We don't play this one live as much as we should but if you guys like it, we might just pop it back in the set. I think this is the most 'vibes' song on the EP, we wanted it to be the last track because it just seems to wrap it up super nicely and it has one of our favourite ever ends to a song. I'm sure you'll get what I mean by that when you listen to the EP and I really can't wait to hear what you all think! 
Rating: 10/10 would order on iTunes again 
We worked so hard on this EP and we could not be more proud of the outcome. It has been a rollercoaster ride of a process and has taken us over six months from start to finish. Every spare minute we had has gone into this project, whether it was recording, artwork, promotion or anything else we have really given it our all and hope that shows. Some of the songs are a little different to our previous stuff but I have a sneaky feeling you are still gonna dig it.