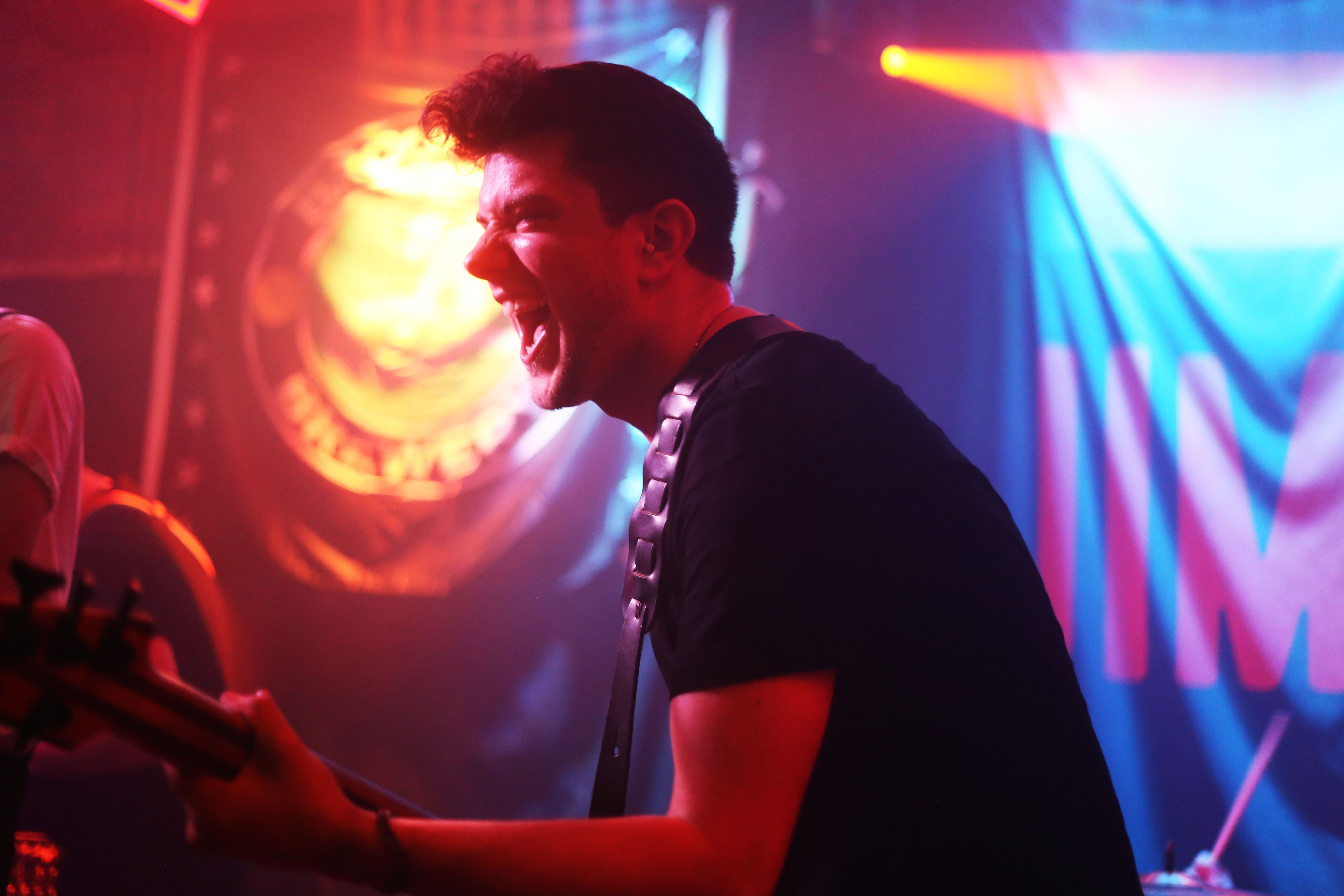 Welcome back to our blog, the home of great, regular enticing content. 
Like all great blog writers, I have started this one with no idea about what I want to say, but I guess I just wanted to say a big thank you on behalf of us all. We've had a manic few weeks, with finishing our first headline tour and then heading out on the back of The Hara's tour, we've not had any time to reflect on how mad things have been for us recently. 
We loved every minute of our tour, no matter how long we do this or how big we get, we'll never get used to seeing packed rooms of people singing our songs back to us, it's something that we always dreamed of when we started this band and we feel so lucky that we get to experience that. I mean, with that being said, we did play to 5 people in Birmingham and 4 of them were us, so there's definitely some work to be done, but you have to enjoy the highs whilst you can. 
If you came to any of our gigs you'll know that we took an old camera with us (it seemed like an edgy thing to do at the time) and we filmed the crowd at each gig. The footage looks proper class and we're in the process of making a little something to say thank you to everyone for supporting us and coming to see us, so you can have that to look forward to! 
Now that we have some time off, we're turning our focus to the next few months and between you and me, it's looking huge. That's one annoying thing about being in a band, we have so many cool things in el pipeline and apparently I'm not allowed to leak it all as the lads have a go if I do, however, put it this way, you'll be sick of the sight of us (or the sound of us) by the end of it all. But you can expect more gigs, music and poorly written blog posts so if that's not a good enough reason to be excited, I have nothing left to say to you all.  
Stay in school, 
Chris x 
PS. Thank you for buying our merch, we can officially afford to eat now!